Well, this was an amusing thought I had while walking through the Titanic exhibit today with my wife. Perhaps it wasn't an iceberg! The era was right you know!
Oddly, I am not the only one with these ideas...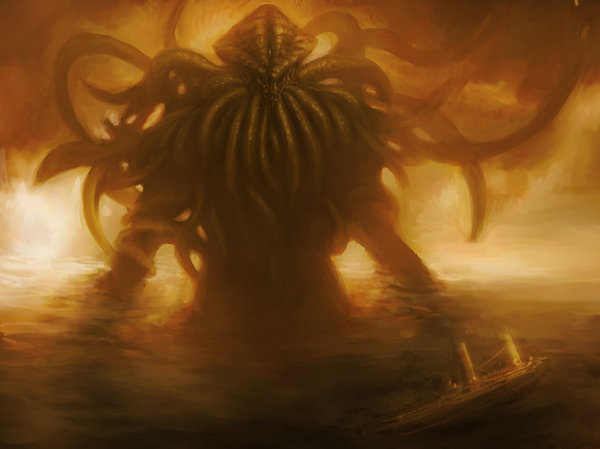 It was a good weekend, hobby work has been going along but slow due to this weekend (being away and all) but I am picking back up but Thanksgiving and a trip out of town may slow me down more but I hope to have some great stuff ready to shock and awe Ryan with terror beyond his hopes and dreams!
Stay tuned for some fun stuff to turn up in the near future!